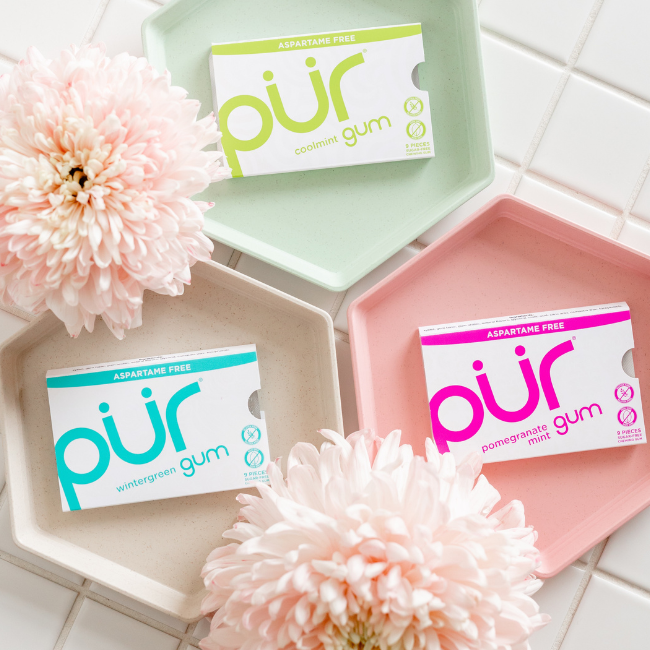 what makes us PUR
ASPARTAME FREE & NATURALLY FLAVORED
PUR gum & mints are Aspartame Free and Naturally Sweetened with 100% Xylitol.

MADE FOR EVERYONE TO ENJOY
Vegan, gluten free, soy free, nut and peanut-free.

DIABETIC FRIENDLY
Xylitol is one of the lowest natural sweeteners of the glycemic index.
SWISS MADE & NON-GMO
High quality ingredients sourced from Europe.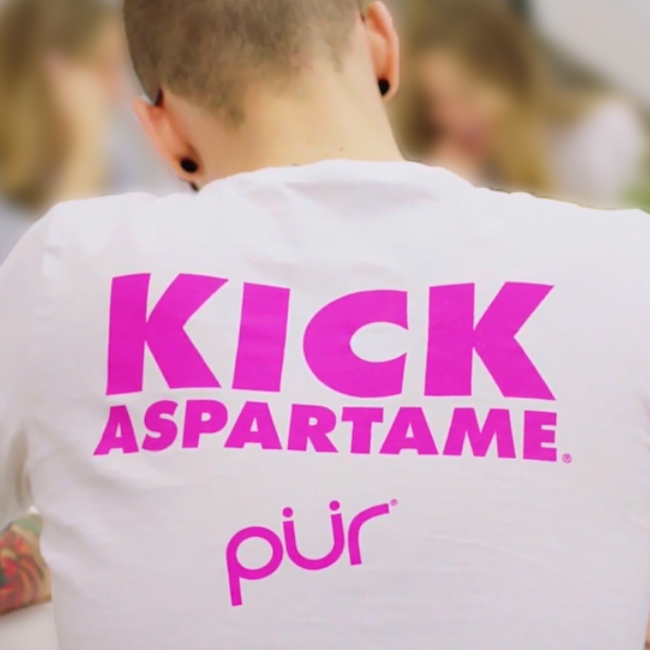 our mission
SIMPLE SOLUTIONS
A healthy lifestyle begins with making healthier choices, like removing artificial sweeteners and flavors from your everyday products!
MADE FOR EVERYONE
With a growing number of health-conscious consumers and dietary restrictions, we ensure anything PUR is made just for you. No one should feel left out!
HIGHEST QUALITY
We believe in providing the highest quality products and the best level of service for our consumers, partners, family and friends!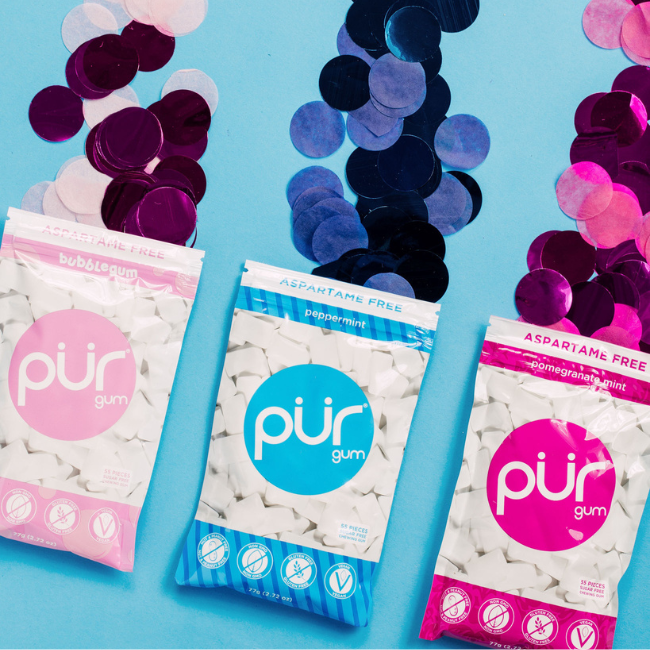 our promise
We will continue to innovate and create products that follow our mission to make simple substitutions so that your everyday decisions to live a healthier lifestyle are effortless.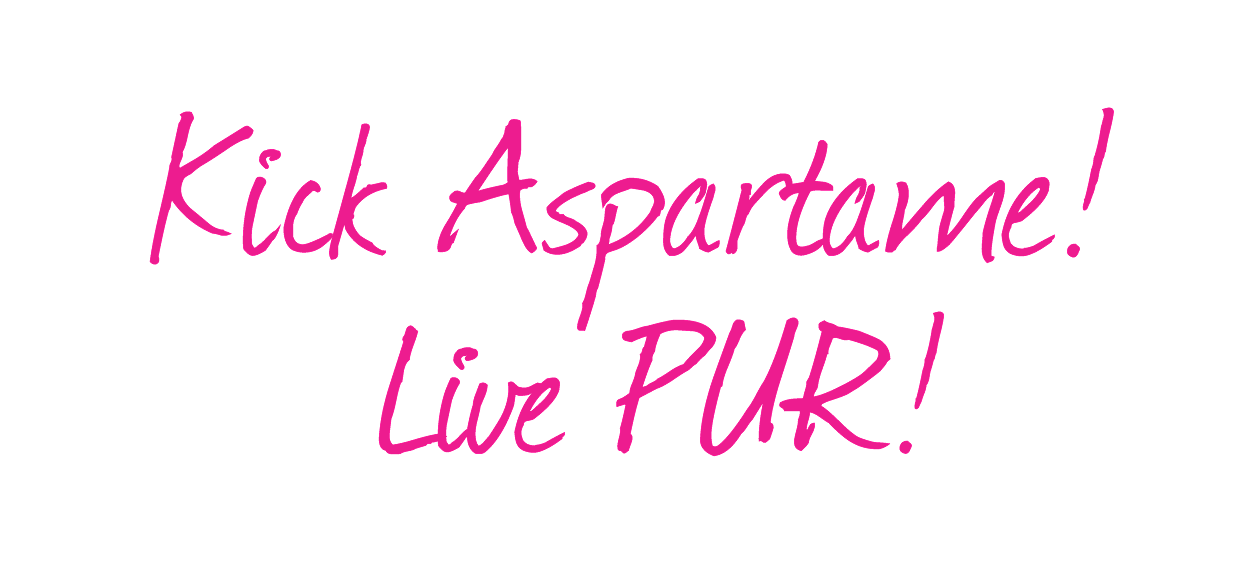 our story
Founded in 2010, PUR was built on the founding principle of making simple substitutions to promote a healthier lifestyle, at fair prices and without compromising taste or quality! With a growing number of dietary restrictions and health-conscious consumers, our passionate team set out to create products that everyone could safely consume, enjoy and share! With a great product and a focus on customer service, we spread the word about kicking aspartame with PUR Gum. We launched PUR Mints in 2015, and to this day continue to Kick Aspartame® all over the world.
We believe that everyone should be able to enjoy our products, worry-free, no matter what your dietary restrictions may be. Each day, we continue to listen and understand the needs of our consumers, friends and family and strive to provide them with amazing products as we continue to grow all over the world.
After all, we can't spell PUR without U!
our values
passion
Our passion is fueled by our excitment, obsession and devotion to what we do. This is what drives our commitment to PUR.
purpose
Act with intention, with determination and with results in mind. Everything we do is aligned with meaningful goals.
fun
We instinctively gravitate towards fun! Our culture boosts enjoyment and fulfillment, generating a space for personal creativity and big ideas.
wellness
We believe in the principles of healthy living. Our products use simple substitutions to provide healthier alternatives for consumers.
relentless
Welcome change and spark innovation. We are steady and persistent, focused on quality and constantly challenging the status quo.
respect
Each and every interaction we have with our consumers, partners and team is handled with excellence and integrity. We embrace individuality and diversity.